While every surrogacy has the same basic components, each has unique highlights and challenges for surrogates and intended parents. For over a year, the COVID-19 pandemic has been the backdrop of surrogate pregnancies filled with creative connections and a belief in brighter days ahead. Growing Generations talked to some recent surrogates about what they'll remember most. Here's Kati's story.Kati's journey started out as expected, having completed her screening and matching process shortly before a global pandemic was declared in March 2020. From that point on, she experienced a whole new side of surrogacy. One that involved learning and sharing with her family and middle school students, international rounds of Pokémon Go!, and a near-missed delivery. We talked to her about some of the moments that stood out most.During the IVF cycle, changes in the typical process became more apparent. "The actual embryo transfer didn't seem abnormal," she recalled. "It was the traveling that was different. Having to wear a mask on the plane, everything being closed in Pasadena, and not being able to use the hotel pool (I was really looking forward to that)." She was even the first patient her acupuncturist had seen since facilities had shut down.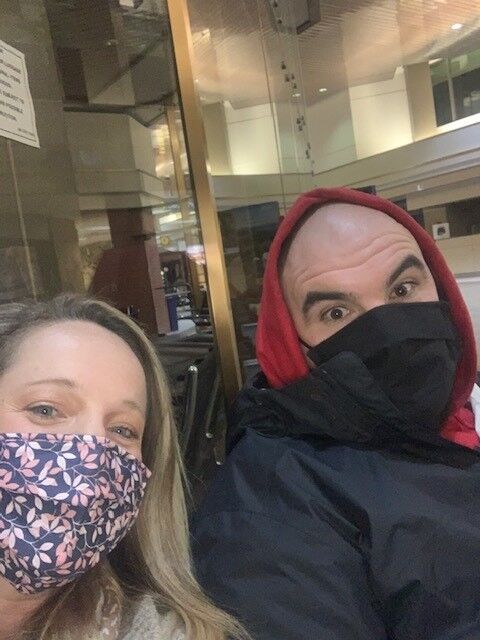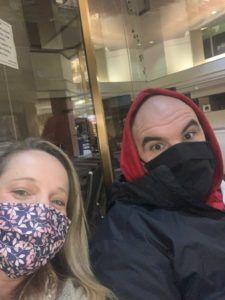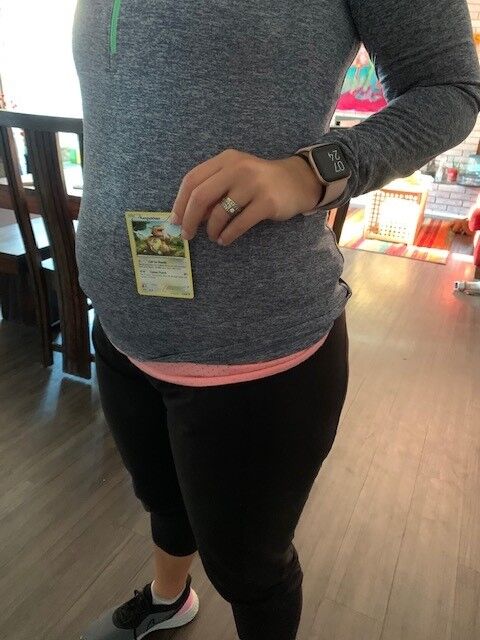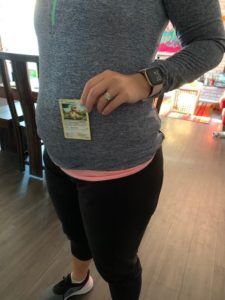 Luckily, the transfer was successful, and Kati was pregnant. With most of her journey – and many doctor's appointments – ahead of her, she navigated new safety protocols. One of those being a restriction on bringing others to ultrasounds and appointments. She remembers that the Growing Generations team was "very accommodating," as was her doctor's office.
"The nice thing," said Kati, "was they would allow me to Facetime the intended couple for every appointment…Even though they were planning to attend the ultrasound in person, due to COVID they attended via Facetime. It was still a great experience."
As the months went by Kati and her family grew closer to their intended parents. "My 8-year-old son and the parents became great Pokémon Go friends," Kati shared. They communicated often with updated pictures comparing the size of the baby growing inside of her. "I couldn't have asked for a better relationship with my intended parents. We are now like family."

That close relationship came in handy on delivery day. Kati added that she delivered so quickly the parents almost missed the birth. Fortunately, both intended parents and her husband were able to be present.
"My husband actually had to drop me off at the hospital and then go get the parents, because I was so close to delivering. My water broke at 4:20 am, and I delivered the surro-baby at 5:21 am. The parents and my husband literally walked into the delivery room as I was about to push." A moment they're all happy to have experienced together.
Kati's son wasn't the only child to encounter new wonders thanks to her surrogacy. As a middle school teacher working from home, she was able to share the experience with her students too.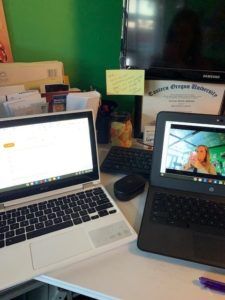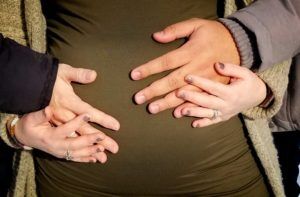 Overall, she looks back on the experience fondly, as something they have all learned from. "The most memorable moments of my journey were gaining a new family as well as introducing my middle school students to surrogacy. I could have never expected to have such an amazing relationship with the intended parents. We are already planning a trip to visit them next Christmas."
When it comes to advice for surrogates, Kati's best tip is to be flexible. "Surrogacy and the COVID pandemic have taught me so much about learning how to be flexible, which has not always been my strong suit. Also, to be proud of yourself. We are providing an amazing gift to someone else. With so much hate in the world, it is an absolute blessing to be a part of a loving and miraculous journey."
Throughout the COVID-19 pandemic, Growing Generations has adjusted our protocols to continue providing safe and memorable journeys for everyone involved. Whether you're a surrogate, egg donor, or intended parent, we're here for you throughout the process. Contact us today to learn more or to get started.
Key takeaways from this article:
Kati's surrogacy journey began shortly before the global pandemic in March 2020, introducing new challenges and unique experiences.
Changes in the IVF cycle due to COVID-19 included different travel experiences and social distancing protocols.
Despite restrictions on in-person appointments, Kati was allowed to Facetime the intended parents during every medical appointment.
Kati and her family developed a strong relationship with the intended parents, bonding over activities like Pokémon Go.
The delivery was quick and almost missed by the intended parents, but they arrived just in time.
As a middle school teacher, Kati could share her surrogacy experience with her students.
She advises potential surrogates to be flexible and proud of the incredible gift they're giving.