A LIFE-CHANGING JOURNEY
Grow Your Family Through Surrogacy
Choosing someone else to carry your baby is one of the biggest decisions you can make in life. You want to make sure you find the right match. Growing Generations' surrogacy program helps you find that person and then guides you through your surrogacy journey
BENEFITS OF OUR SURROGACY PROGRAM
Working with Growing Generations
When you choose to pursue surrogacy with us, you can be sure everything we do is tailored to you and your needs. We want to make sure you are taken care of and feel supported every step of the way.
A surrogacy process built on safety and quality backed by 25+ years of experience in the field of assisted reproduction
This is a significant investment in your future, which is why we offer three levels of professional fee packages. These are designed to provide you with an exceptional and unparalleled customer experience perfect for you and your budget.
Our surrogates are among the top 2% of our applicants
We are here to guide you through the surrogacy journey by anticipating your spoken and unspoken needs.
WORKING WITH GROWING GENERATIONS
How Surrogacy Works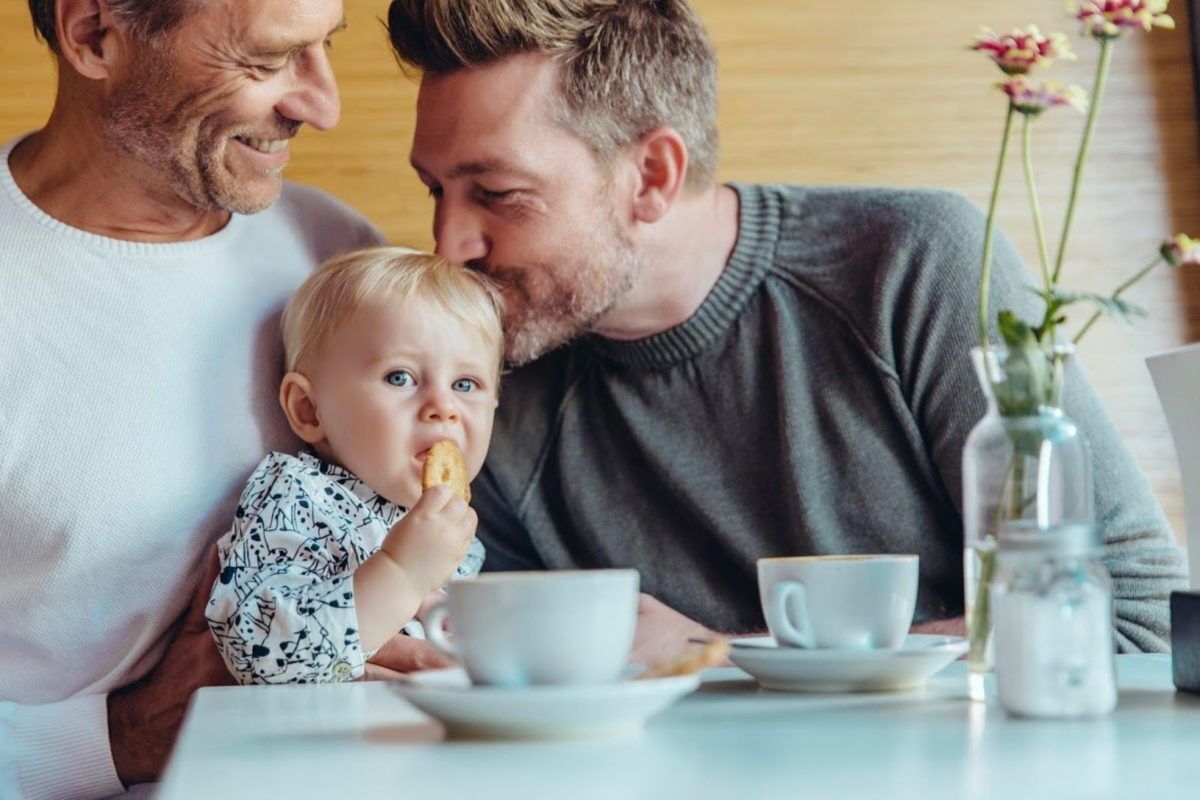 An Investment in Your Future
We provide three professional packages; all deliver an unparalleled customer experience. You can choose the package that suits your budget
Your Dreams of Family Can Come True
When you choose Growing Generations' surrogacy program, you can trust we'll take care of you throughout your surrogacy journey.
Want to Get Started? Have More Research to Do?
Let us do the work for you. Click below to have us contact you to book a free consultation, financial analysis, or to answer any questions you have.
INTENDED SURROGATE PARENT FAQ
Your Questions Answered
Choosing surrogacy is a big step
You probably have some questions. We have answers. Here are answers to some of the most frequently asked questions about our surrogacy program.
How do I become a parent through surrogacy?

There is a lot of information out there about surrogacy, some good but most of it not very useful at best. For an in-depth look at how to make your surrogacy process simpler and a whole lot happier, please read this article we wrote. If you are ready to get started, here are the next steps to having a baby via surrogate.

Sign and review your client retainer agreement. This is the contract between you and your surrogacy agency. It should clearly outline the services of the agency and its professional fees.
Return your signed retainer agreement with your first payment. This gets the process started, and the search for your surrogate begins!
Schedule a call with a case manager. Your case manager, also known as a case specialist, will get you started on completing your profile and admissions materials, as well as give you an overview of this phase and what to expect next. Your case specialist is not only guiding you and your surrogate through the entire process, but they will be coordinating the efforts of all the other professionals working on your case.

Will the surrogate keep the baby?

Many intended parents worry that the surrogate will keep their baby. Ironically, one of the most common concerns we hear from surrogates is that the intended parents will leave them with the baby! Surrogates are able to be surrogates because they have a very easy time getting and being pregnant. And they are all already mothers. If they want more children, they can just have their own child, on their own. Surrogates are drawn to this process by a compelling desire to make a difference and help others. Being pregnant is a gift they have and can share with others.

Want to know what surrogates are like? Read some women's actual stories here.

Why choose Growing Generations as your surrogacy agency?

Founded in 1996 and with over 50 employees and support staff, Growing Generations is one of the oldest and largest surrogacy agencies in the United States. Here is what intended parents love about our program:

We admit less than 2% of surrogate candidates applying to our program.
98% of intended parents accept their first surrogate match.
I

f your surrogate

does

not pass her screening, Growing Generations

helps

pay for the screening expense

.

There is no extra fee for this, no special pricing you need to select ahead of time. No other agency in the United States provides this benefit!

Take a deeper look into our surrogate screening process and what sets Growing Generations apart.
How much does a surrogate cost?

The average cost of gestational surrogacy ranges between $153,000 and $300,000 and is impacted by four main factors: number of attempts to achieve pregnancy, surrogate compensation and expenses, singleton or twin pregnancy, and optional or additional services.

Number of pregnancy attempts: Pregnancy success rates have mostly to do with the age of the egg being used. For instance, intended parents using eggs 30 years or younger get pregnant on the first attempt around 68% of the time, whereas eggs 38 years or older usually take multiple attempts to achieve pregnancy. Each additional pregnancy attempt can add $15,000 to $50,000 or more to your total costs.
Surrogate compensation and expenses: Surrogates are compensated more money each time they do a successful surrogacy. Also, surrogates living in California receive additional compensation. So, if you want a second-time surrogate from California, your total costs will increase by at least $10,000.
Singleton or twins: Surrogates receive $10,000 in additional compensation for carrying twins. Plus, they will often need some kind of help at home (childcare, housekeeping, etc.), and may go off work early, increasing your liability for her wage reimbursement. Surrogate maternity care insurance costs will increase by $10,000 or more for a twin pregnancy.
Optional and additional services: Your surrogacy agency fees will depend on the program you select. Additional services you might need are egg or sperm donation. The cost of an egg donor cycle ranges between $50,000 and $80,000 and can go higher than that depending on the compensation of your egg donor.

The cost of donor sperm ranges from $2,000-$33,000.

If you need help figuring out your personal costs for the surrogacy process, we can help. One of our Growing Generations finance team experts will be happy to work with you to create a tailor-made budget that fits your desires for the surrogacy process, as well as for different cost scenarios. Click here to contact us and schedule a time to talk.

Does insurance cover surrogacy and/or egg donation?

In the last few years, we've witnessed an explosion in the number of companies offering benefits to help their employees start a family. Thanks to fertility benefit providers like Carrot, Progyny, and WINFertility, more and more employers are recognizing the importance of comprehensive and inclusive family creation benefits. You may have benefits to help cover the cost of starting your family through surrogacy and/or egg donation.

We see a wide range of benefits offered so we encourage all prospective parents to reach out to their human resources group and ask the following questions:

Do we offer fertility benefits to help cover the cost of starting a family?

If the answer is yes, ask for a comprehensive explanation of your benefits and Growing Generations will tailor a cost estimate, so you can understand what is covered and what's not.
If the answer is no, ask a follow up question-advocating for yourself could not only benefit you but many others within your organization.

Are we exploring this benefit?

According to Forbes, fertility benefits create a high level of loyalty from those who utilize the benefit AND are considered one of the most popular new and competitive benefits for companies to offer.

If you don't have specific fertility benefits covering surrogacy and egg donation, you'll most likely need to fund the process outside of insurance. Visit our cost page for general cost information, and we welcome you to contact us, so we can have a personalized discussion about cost.
Is there a wait to be matched with a surrogate?

Yes, you will need to wait to be matched with a surrogate, and that wait time is influenced by two main factors: demand for surrogacy and your personal preferences for the process.

Demand for surrogacy: Each year more and more intended parents seek out the services of a surrogate. As that demand rises, so does the waiting period for an available surrogate.
Personal surrogate preferences: It is okay to have specific desires and requirements for your surrogate. Most of those desires and requirements are already available in our surrogate candidates. If you want something specific or unique, it may take a little longer to find the right surrogate who matches your needs.

Here are two great articles to read on surrogate matching and how to reduce your waiting time:

How long does it take to find a surrogate?

How to simplify your surrogacy process (and enjoying the journey!)

How are surrogates screened?

The screening process for surrogates includes medical screening with an in vitro fertilization (IVF) physician, psychological testing and evaluation, and a criminal history background check. Leading up to these screenings, surrogate candidates will go through a qualification and application process, including a phone and video consultation, review of their past obstetrical history by an IVF physician and laboratory testing.

Growing Generations takes fewer than 2% of surrogate candidates. So, when your surrogate goes to screening, she is among the top 2% of more out of thousands of applicants we receive each year. To learn more about the Growing Generations signature surrogate screening process, click here.

How long is the surrogacy process?

The surrogacy process can take anywhere from two to two and a half years for most intended parents. The surrogacy timeline can be broken down into five stages: search, screening, legal, conception, and, finally, pregnancy/delivery.

Search: At Growing Generations, less than 2% of surrogate applicants qualify to go to screening. This means that there are very few eligible surrogate applicants. At the same time, there is a growing demand for surrogates by intended parents. If the intended parent has specific requirements that not every surrogate possesses, then this reduces the pool of surrogates even more. This means that the fewer restrictions you place on your surrogate match, the less time it will take to search for a surrogate.
Screening: Once you are matched with a surrogate, she will go to medical screening. Depending on where the surrogate is in her menstrual cycle, she can be scheduled for screening right away or within a month. The screening process takes about three weeks to get all of the results back. This means that the entire screening process can usually be completed in one to two months.
Legal: This process should be fairly simple because your surrogate's benefit package will already have been agreed upon prior to you being matched with her. This includes you having reviewed and signed the contract with your attorney, and then the surrogate having done the same with her attorney, which can take up to a week or a month depending on everyone's schedules.
Conception: Once you have medical and legal clearance, and you have fully funded your account for the surrogacy expenses, your surrogate can begin her IVF treatment. Again, the start date of the cycle will coincide with the first day of the surrogate's menstrual cycle and the medication protocol, which is about two to three weeks long. In total, the average conception phase is between one and two months.
Pregnancy/Delivery: Let's imagine you've waited twelve months to find your surrogate, and the screening, legal, and conception all went as quickly as possible (i.e. one month each), with a full-term pregnancy (nine months) your total process time comes to two to two and a half years.
Where is surrogacy legal?

In the United States, surrogacy is legal in many states, but it is an ever-changing legal landscape. Also, not every state is right for every intended parent. For instance, some states do not recognize non-biological parents or same-sex couples. Before you receive the profile of a potential surrogate, we will have already done the work of consulting with the legal team to verify the surrogate's state matches your legal requirements. Once you receive your surrogate's profile, you can speak with the legal team to talk about the specifics of the legal process in that state.
---